East Coast Vanlines and Storage
Welcome to East Coast Van Lines and Storage
East coast vanlines and storage is owned by Intertsate Removals Australia and was established with the emphasis of providing a frequent, cost effective, professional relocation service along the eastern seaboard of Australia. With our large network of carriers, we can accommodate all relocations from waterfront mansions to just a few items. East Coast Van Lines and Storage can help with regular weekly runs, Transporting furniture from Geelong / Melbourne, thorough to Sydney and Brisbane, travelling as far north as Cairns and all townships/cities in-between. We can also local relocations along the Sunshine coast or anywhere in Australia.
East Coast Vanlines and Storage prides itself on working with the best in the industry and can help you move small items to cars and major moves.
Take a look through our website, and feel free to contact our office for any enquiries you may have. We also have the fast and efficient online quoting system, which will allow you to receive a formal quotation within 24hrs of submission (business days).
We hope you have found our website informative and we look forward to helping you with your upcoming relocation.
TIPS & HINTS
Let us help you move
Moving can be a complex and stressful time if not planned correctly. Although East Coast Van Lines and Storage can handle all your relocation needs, there are still many aspects of the relocation that many overlook. Please spend a few minutes going through our Tips and Hints page for some handy hints to make your moving process as easy as possible.
HOW TO MAKE A BOOKING
01
Browse through our Removalists site
Explore Our Services briefly to obtain some base information on how our services operate
02
Phone and contact us
Phone our friendly sales staff directly on 07 5641 2332 to discuss any queries regarding your move directly before filling in an online quote form.
03
Complete our online quoting form
Complete an obligation free, Online Quote Form for removal quotations tailored to your relocation needs.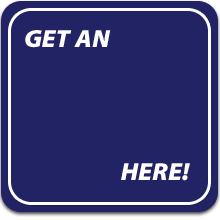 Areas Serviced
East Coast of Australia including:
Melbourne to Sydney Removalists
Sydney to Brisbane Removalists
Brisbane to Cairns Removalists
Sunshine Coast to Cairns Removalists
Melbourne to Gold Coast Removals
Sunshine Coast to Cairns Removals
And all the way from to Cairns to Melbourne Removals including:
Mackay to Brisbane
Mackay to Sunshine Coast
Mackay to Gold Coast
and
Mackay to Sydney